OUR blog entries
TKG's client wins Sporting Classics magazine's Hunting Lodge of the Year Award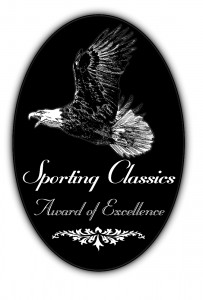 On January 24th, 2013, The Keer Group received news that their client, Honey Lake Plantation Resort and Spa, had been awarded the prestigious Hunting Lodge of the Year award from Sporting Classics magazine. The magazine annually salutes companies and individuals whose products and services have a decidedly positive impact on their readers' lives. 2013 marks the 13th anniversary of the magazine's Awards of Excellence which recognizes a select group of distinguished manufacturers, venues, foundations, and conservation agencies.
TKG's Founder/CEO, Tom Keer, was ecstatic. Commenting on the award, Keer said "Honey Lake Plantation opened its doors to the public in 2008. In January of 2012 they retained TKG to help reach a larger national audience. Our goal was to increase media exposure and grow sales for the plantation's sporting package offering. We began by reaching out to a focused group of industry connections which included Chuck Wechsler and Brian Raley from Sporting Classics. When Chuck called me to announce that our client was selected for the award, I was thrilled."
A Video from the Award Ceremony:

According to Editor Chuck Wechsler, "the Awards of Excellence program recognizes the year's leaders in a wide variety of categories. Nominees are submitted by our Senior and Contributing Editors and then finalized by the Sporting Classics staff. Every year, honorees are chosen for their achievements in defining what a great sporting product should be. Their craftsmanship, engineering, and innovations have set standards higher than before.HoneyLakePlantation is a relatively new-comer to the industry and already they have made contributions to the sporting venue classification that raise the bar just a little bit higher."
Bob Williamson, Honey Lake Plantation's owner and founder couldn't be happier. "There are a tremendous number of outstanding sporting properties spread throughout our country, and I am honored to have been selected by Sporting Classics magazine as their top pick. Sporting Classics has been an industry leader for decades, which means that their endorsement of Honey Lake Plantation is significant in every way. We are delighted."
Founded in 2006, The Keer Group is an award-winning full-service brand management agency. Their services include branding, marketing, advertising, public relations, sales and operations. They specialize in the active sporting lifestyle and outdoor pursuits. The company is located in Wellfleet, Massachusetts but their clients are spread throughout the country and some internationally. They have worked with manufacturers, distributors, retailers, destinations, trade organizations, conservation groups, artists and publications.