About - The Keer Group
What We're Working On
-Tom Keer earns prestigious Excellence in Craft awards from the Outdoor Writers Association of America.
Read more.
-Tom Keer interviewed by Al Roker and Stephanie Abrams on the Wake Up with Al show.
Read more.
-TKG's client, Honey Lake Plantation, wins prestigious Hunting Lodge of the Year award from Sporting Classics magazine.
Watch the award presentation.
---
What Our Clients Say
Tom and Angela Keer have the horsepower and industry connections to execute our marketing plan and they understand our thinking regarding our valued customer relationships.

Vaughn Cochran, Blackfly Lodge

We are excited about the opportunity of working with The Keer Group. Tom and Angela bring much needed marketing experience to Covey Rise which allows us to focus on the task of creating the finest upland lifestyle publication on the market. TKG combines a big picture vision with precise execution. They are more than our marketing arm, they are our partners. There is no doubt that Covey Rise is where it is today because of The Keer Group.

Kelly Waldrop, Covey Rise Magazine

I could write a book describing all of the smart, strategic and effective ways The Keer Group has helped market, publicize and grow my business. In addition to having a depth of technical skills in traditional and internet public relations, advertising and marketing, the enthusiasm with which they approach each project and each task is inspiring and energizing. They take the time to really understand your business and your needs. To say they go the extra mile is an understatement!

Paul Wisotzky, Owner, Blue Gallery Provincetown

Hiring The Keer Group was an excellent business decision on behalf of the two major resort properties in which I have ownership as well as management responsibility. The High Lonesome Ranch is located in De Beque, CO and Deep Water Cay in the Bahamas. I was in need of consultants who could assist in the reorganization of the management structures and processes as well as marketing and sales efforts. The Keer Group accepted the challenge and exceeded my expectations. Their availability and willingness to work beyond normal hours until completion of a project was much appreciated.

Paul Vahldiek, Owner
The High Lonesome Ranch & Deep Water Cay

The Keer Group is one of those rare and powerful companies that takes a roll-your-sleeves-up approach to everything they do. The knowledge and enthusiasm they bring is infectious and the impact of their deliverables undeniable. The Keer Group has a can do attitude and a keen eye for detail. A wise investment for your brand.

Darrin Maggy, Vice President
Great Bay Rod Company

We originally hired The Keer Group to help us market our business, but we got much more than we bargained for. Not only did The Keer Group create an effective marketing program tailored to our niche market (on our limited budget), but they then organized, planned, and implemented a total overhaul of our online storefront: data organization, management, SEO, and search engine data feeds. This tough economy had our business "up against the wall" until The Keer Group stepped in and showed us how to take control of our future using their strong experience and expertise to upgrade all aspects of our business from local retail walk-in business and inventory management, to the deep intricacies of retail website management. Working with The Keer Group has been an enlightening and exciting experience.

Ross McDonald, Owner
Crazy Horse Tack
---
Our Featured Work
Meet The Keer Group
As a full-service brand management company we build long-lasting relationships between companies and customers. We work with businesses in a variety of stages:  start-up or established, stalled or expanding. Our team supports all facets of building a brand.
We provide innovative business strategies paired with the best marketing practices for your business needs. Our team is insightful, creative, resourceful, deliberate, organized, committed, thought-provoking and ready to help you succeed. From meaningful and engaging marketing collateral to delivering your brand message through a myriad of public relations and media outlets, we make sure your message reaches the right audience to grow your sales.
A successful business requires more than an attractive and engaging brand. Real success comes from delivering on what your brand promises. We can help you build and streamline the necessary operational infrastructure to support your brand. Let us help you build a brand worth standing for.
---
OUR TEAM AND AFFILIATES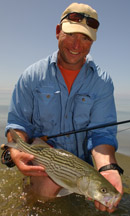 Tom's marketing initiatives have two distinct purposes: to help build a brand worth standing for and to increase sales. He and his team are results-oriented and rely on insight, ability, and industry relationships to provide growth opportunities for clients.
Tom's performance has resulted in a number of awards. While directing The Orvis Company's Wholesale Division, he won their Impact Award for a 7-figure increase in profitability. TKG's website work for one client received the American Marketing Association's "Most Improved Website" Award. Most recently he received the 2011 Pinnacle Award for Outstanding Achievement from Professional Outdoor Media and Mossy Oak.
Tom has assembled a team with tremendous experience from some of the most respected outdoor companies and advertising agencies in the nation. His clients have been in the real estate, travel and leisure, manufacturing, retail, destination clubs, and educational markets.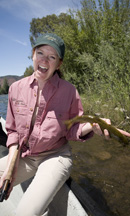 Angela Keer
Vice President
Angela Keer has spent two decades creating both organizational infrastructures and design platforms that remove the roadblocks of delivering extraordinary customer experiences.
She established a cutting edge B2B internal sales and service division for Husqvarna. Angela then moved on to run the customer contact division for The Orvis Company. In 2006 she was chosen by a trade publication, Catalog Success, as a "Profile in Success" for her innovative tools and contributions to industry benchmarking in customer service.
Since forming The Keer Group, she has worked with a variety of clients ranging from Online Retailers and Manufacturers to Guest Ranches and Art Galleries. With every client she has strived to help them provide an improved, sustainable and positive customer experience.
Angela and Tom live on Cape Cod in Massachusetts.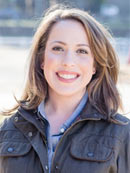 Marla Kaplan
Art Direction
Marla has a passion for visual communication through sophisticated typography, compelling imagery, and imaginative design solutions. Her attention to detail, both in her design work and project management, is unsurpassed. As founder and principal of Marla Kaplan Design, Marla pours creativity into every project while keeping the message purposeful and clear. For Marla, design is about communication, and beauty. This approach has led to awards for her work from The Society of Publication Designers, being published in their prestigious design annuals. Marla lives in Atlanta.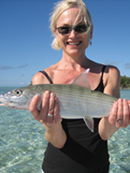 Karen is an award-winning Executive Creative Director who has worked with several large advertising and public relations agencies where her clients included Texaco, Verizon Wireless, Continental Airlines, The Houston Zoo, The High Lonesome Ranch, Deep Water Cay and Mississippi Power Company. Karen lives in Texas.
Al Cuneo is co-owner and creative director of the award-winning Cuneo Creative Group, a Tallahassee-based creative design and marketing consultancy.  During his 45-year career, Al has worked with several Fortune 500 companies including Proctor and Gamble, Flowers Industries, and St. Joe Land Company.  His creative work and national ad campaign turned St. George Island and Florida's "Forgotten Coast" into a popular vacation destination.  Al is the past president of the Tallahassee Advertising Federation, and has extensive print, broadcast, point of sale and web experience. Cuneo regularly gives speeches and seminars on "It's Only Creative When it Sells." Al lives in Florida.
George Cuneo
Creative Team
In 2004, Cuneo Creative Group expanded into a full-service advertising group when George Cuneo joined the firm.  George is responsible for all digital and interactive aspects of CCG. George has created an on-line presence for well over 150 local and national businesses, and is responsible for integrating the company's traditional media approaches with cutting-edge technology.  His award winning web work for Jon Kohler & Associates has helped generate over 250 million dollars  in sales over the past 4 years. Clients include real estate, automotive, retail, insurance, banking, health care, publishing, restaurants and packaged food products. George lives in Florida.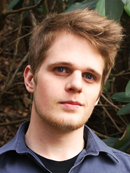 Avery Pippin is a North Carolina-based graphic layout intern. He has worked with offset, digital, flexographic, and screen-printers as a student for 4 years, and as an intern for one year. Through his four years at Appalachian State University with a major in Graphic Arts and Imaging Technology and a minor in general business, he has studied prepress, press, and post-press processes.
---
OUR MISSION?
Some brands aren't positioned to survive. Legacy brands are living entities that evolve constantly because they relate to people's thoughts and feelings. Their brand message is communicated through media outlets that effectively reach target customers. Organizational infrastructures ensure profitability while employees are empowered to deliver on brand promises. If you aspire to be a legacy brand, we can help. Let us help you build your brand and establish enduring relationships between you and your customers.
---
WHAT WE DO?
Marketplace Analysis
TKG has compiled a significant amount of market research. In addition, our team can compile custom research for a specific market segment. Using the collected data, TKG will provide recommendations on product positioning, pricing strategies, customer outreach efforts, and the best marketing vehicles to reach your target audience.
Market Strategy
Our team will work with you to establish objectives, determine market strategies, establish timelines, and manage budgets. You'll end up with an Execution-Ready Plan.
Brand Development
The TKG team will breathe life into your brand with a variety of logo designs and supporting collateral. We strive to reflect the core of a business in all our creative design work.
Marketing
The TKG digital creative team works on web design, web content management, search engine optimization, affiliate marketing, internet marketing, social media, email marketing and associated analytics. Our print creative team focuses on ad campaigns, brochures, media kits, product specific creative, point-of-sale collateral, catalogs, postcards, direct mail, signage, trade show booths, corporate identity packages and presentations.
Public Relations
We will help you determine the best mix for your business needs and budget. With over 100 years of combined PR experience, the TKG team has well-established media connections for both print and digital campaigns.
Operations
A well designed operational infrastructure is critical to delivering your brand promise. Software, internal processes/procedures, inter-departmental communication and staffing plans are all key elements. TKG can help ensure your operation is running smart and efficient.
Sales
Whether you have an existing sales team that needs to increase closing rates or if you're building a team from scratch or if you're looking to outsource sales through booking agents or affiliate marketing, TKG can help grow your sales.
Training
If you have software that needs customizing to suit your needs, staff that needs a refresher on delivering outstanding customer service, or a moderator for an upcoming offsite strategic meeting, we'd welcome the opportunity to share our knowledge with you and your staff.