About The Keer Group's Content Marketing & PR Services
OUR MISSION
Our ultimate goal is to build long-lasting relationships between companies and their customers. Our job is to educate your target audience about why your brand should be important to them. How your products and services can make their lives better. What you do better than the competition. Where your brand is making a difference.
Success is relative. For some it involves recognition from leaders or peers, for others it is net-profit gains, and for even more, well, the sky is the limit. At The Keer Group, we believe real success comes from delivering on what your brand promises. Let us help you build a brand worth standing for.
---
ABOUT OUR FOUNDERS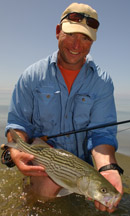 Tom Keer
Founder/Managing Partner
Tom's unique perspective affords his clients with compelling strategies to increase their brand awareness and subsequently their sales. He has assembled an industry-best team of writers, photographers, designers, and public relations specialists. With significant experience in the active outdoors, real estate, travel and leisure, manufacturing, retail, and destination club markets, they work together to deliver excellent results for their clients.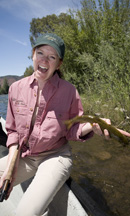 Angela Keer
Managing Partner
Angela Keer is passionate about helping companies deliver extraordinary customer experiences. Having worked for two decades creating both organizational infrastructures and design platforms centered on the customer experience, she knows what works and what does not. Angela's efforts elevate the level-of-experience for each and every client.
---
WHAT WE DO
BRANDING & STRATEGY
TKG's data-driven marketing tactics aid in positioning companies and their products/services. We have compiled a significant amount of market research for the active outdoors. In addition, our team can compile custom research for a specific market segment. With your business goals in mind, we establish objectives, determine market strategies, identify benchmarks and timelines, and prepare budgets. The result is an Execution-Ready Plan.
CONTENT MARKETING & DISTRIBUTION
What makes The Keer Group unique is our ability to match active outdoor industry experts with a company's content needs. We develop a content strategy by identifying content opportunities such as website content, blog content, email marketing, social media marketing, videos, infographics, print collateral, white papers, among others. Content themes, mediums, timing, and distribution are outlined on a content calendar and performance measurement tools are implemented for reporting. The plan is set into motion and monitored daily.
PUBLIC RELATIONS
With decades of combined PR experience, The Keer Group has well-established relationships with both the media as well as key opinion leaders in the active outdoors. Let us put our relationships to work for your business.
---
WHAT OUR CLIENTS SAY
Tom and Angela Keer have the horsepower and industry connections to execute our marketing plan and they understand our thinking regarding our valued customer relationships.
-Vaughn CochranBlackfly Lodge
We are excited about the opportunity of working with The Keer Group. Tom and Angela bring much needed marketing experience to Covey Rise which allows us to focus on the task of creating the finest upland lifestyle publication on the market. TKG combines a big picture vision with precise execution. They are more than our marketing arm, they are our partners. There is no doubt that Covey Rise is where it is today because of The Keer Group.
-Kelly WaldropCovey Rise Magazine
Hiring The Keer Group was an excellent business decision on behalf of the two major resort properties in which I have ownership as well as management responsibility. The High Lonesome Ranch is located in De Beque, CO and Deep Water Cay in the Bahamas. I was in need of consultants who could assist in the reorganization of the management structures and processes as well as marketing and sales efforts. The Keer Group accepted the challenge and exceeded my expectations. Their availability and willingness to work beyond normal hours until completion of a project was much appreciated.
-Paul Vahldiek
The High Lonesome Ranch & Deep Water Cay
I could write a book describing all of the smart, strategic and effective ways The Keer Group has helped market, publicize and grow my business. In addition to having a depth of technical skills in traditional and internet public relations, advertising and marketing, the enthusiasm with which they approach each project and each task is inspiring and energizing. They take the time to really understand your business and your needs. To say they go the extra mile is an understatement!
-Paul WisotzkyBlue Gallery
The Keer Group is one of those rare and powerful companies that takes a roll-your-sleeves-up approach to everything they do. The knowledge and enthusiasm they bring is infectious and the impact of their deliverables undeniable. The Keer Group has a can do attitude and a keen eye for detail. A wise investment for your brand.
-Darrin Maggy
Great Bay Rod Company
We originally hired The Keer Group to help us market our business, but we got much more than we bargained for. Not only did The Keer Group create an effective marketing program tailored to our niche market (on our limited budget), but they then organized, planned, and implemented a total overhaul of our online storefront: data organization, management, SEO, and search engine data feeds. This tough economy had our business "up against the wall" until The Keer Group stepped in and showed us how to take control of our future using their strong experience and expertise to upgrade all aspects of our business from local retail walk-in business and inventory management, to the deep intricacies of retail website management. Working with The Keer Group has been an enlightening and exciting experience.
-Ross McDonald
Crazy Horse Tack